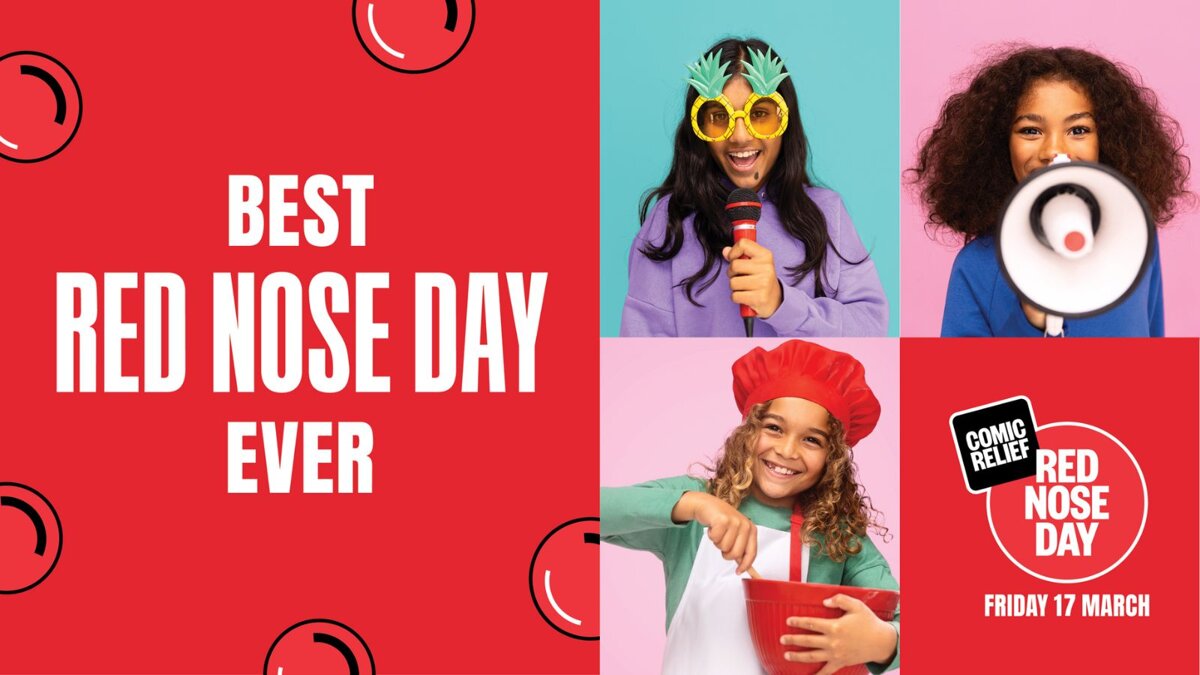 Last Friday we joined the rest of the UK in celebrating Red Nose Day 2023. Through our efforts we helped raise money for Comic Relief; their mission is to decrease poverty, violence, and discrimination across the world.
Comic Relief has been an active charity since 1984. They raised over £55 million last year and in total, they have donated over £1 billion to charitable causes. You can find more information about how your support helps them, by clicking here: https://www.comicrelief.com/what-your-money-does
Red Nose Day holds a special place in Gagle Brook Primary School's heart as we think increasing the quality of life for vulnerable people is of the utmost importance. The event also gives us an opportunity to teach our pupils/students the significance of charity, kindness, and understanding.
We ran lunchtime activities throughout the whole of last week in order to raise money for Comic Relief. These included a lego challenge where the children had to use lego to build something that made them smile. In relation to this, our pupils have also been sending in their creations from home. We also set up a Red Nose Day colouring area where everyone could design their own red nose. Both of these activities were very popular. Finally, on Friday, pupils brought in donations which were placed on a large red nose outline, all donations were then donated to charity.
All of those activities were set up and designed by our Pupil Leadership Team, with the help of Mrs Whiskerd. They did a great job of running their two stations during last week's lunchtimes and we were very impressed by their hard work! Mrs Whiskered had this to say about their efforts "They were all very keen to get involved. They agreed on what activities they wanted to run each lunchtime and then set up a rota so all PLT members can support them. We like doing things at Gaglebrook which make us smile, which fits in well with the Red Nose Day theme this year"
We were proud to see our staff and pupils wearing their red noses this week. Everyone had a fantastic time raising money and we are glad to say we support Comic Relief.